Australian aboriginal art is a relatively recent phenomenon in modern art. Every painting presents an ancient dreaming that has been passed down through the generations. Originally these dreamings were painted on bodies, bark and sand. After being introduced to acrylic paints and canvas in the late 1960s, aboriginal artists began capturing the dreamings on a more permanent medium.

Australian aboriginal art is quite rare in the United States, with only one major collection, the Kluge-Ruhe Aboriginal Art Collection at the University of Virginia. Other galleries and collections include the Booker-Lowe Gallery in Houston, Texas and Songlines Aboriginal Art in San Francisco, California.

This web site presents a small collection assembled by Mark Kantrowitz. This collection focuses primarily on dot paintings by major artists from Central Australia. This art has a contemporary texture, in part because many of the paintings represent abstract landscapes and skyscapes.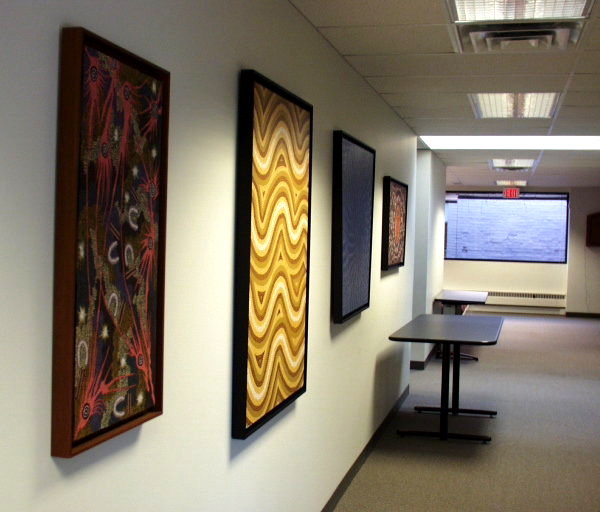 1998 Exhibition at Just Research, Pittsburgh, PA USA