Australian Aboriginal Art - Michael Nelson Tjakamarra
This painting depicts several of the dreamings for which Michael Nelson Tjakamarra is the custodian. It shows a Rock Wallaby traveling from the Rain Dreaming site of Warnipi. He arrives at Pikilyi, intending to make his home there. However, the Two Rainbow Serpents are fighting, so he continues his journey. The painting also includes designs associated with the Possum and the Kangaroo Men at Warlujaraji, a secret cave near Mt. Singleton.
Michael Nelson Tjakamarra is the winner of the 1984 National Aboriginal Art Award and the 1993 recipient of the Order of Australian Merit. His paintings have been exhibited in Australia, London, Mexico and New York.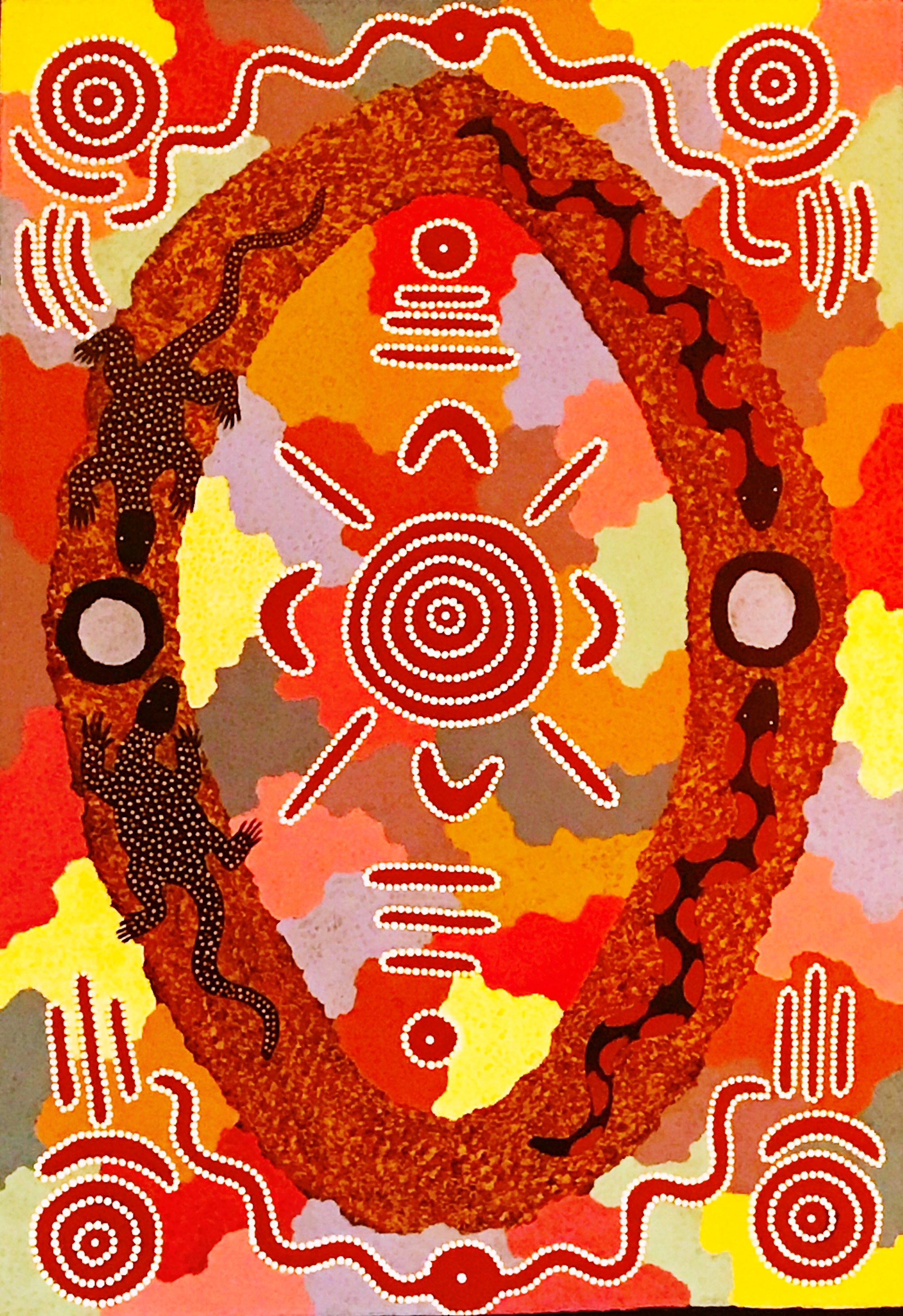 Five Dreamings 1997, acrylic on canvas, 125 x 86 cm