Australian Aboriginal Art - Freddy Purla
Born in Darwin in 1968, Freddy Purla is the son of Barbara Weir of grandson of Minnie Pwerle.
This painting reflects the courtship dance between male and female scorpions. The scorpions' pincers lock and the pair moves forward and backward, leaving tracks in the ground.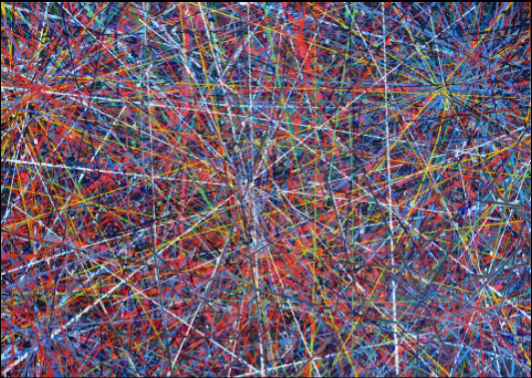 Scorpion Dreaming, acrylic on linen, 151 cm x 107 cm