Australian Aboriginal Art - Dorothy Abbott Napangardi
This painting depicts a stylized representation of the bush banana plant with its radiating vines. The bush banana grows in rock crevices close to dry river beds in spinifex country. The bush banana is illustrated in a variety of colors corresponding to the different stages of the plant's life cycle. This edible fruit can be eaten either raw or cooked and is collected on a daily basis by aboriginal women.
Aboriginal artists share dreamings within family groups. Compare this Bush Banana Dreaming with a similar painting by the artist's sister, Eunice Napangardi.
Dorothy Abbott Napangardi is the winner of the 2001 National Aboriginal and Torres Strait Islander Art Award. Her paintings are vibrant and colorful, with highly patterned and intricate designs.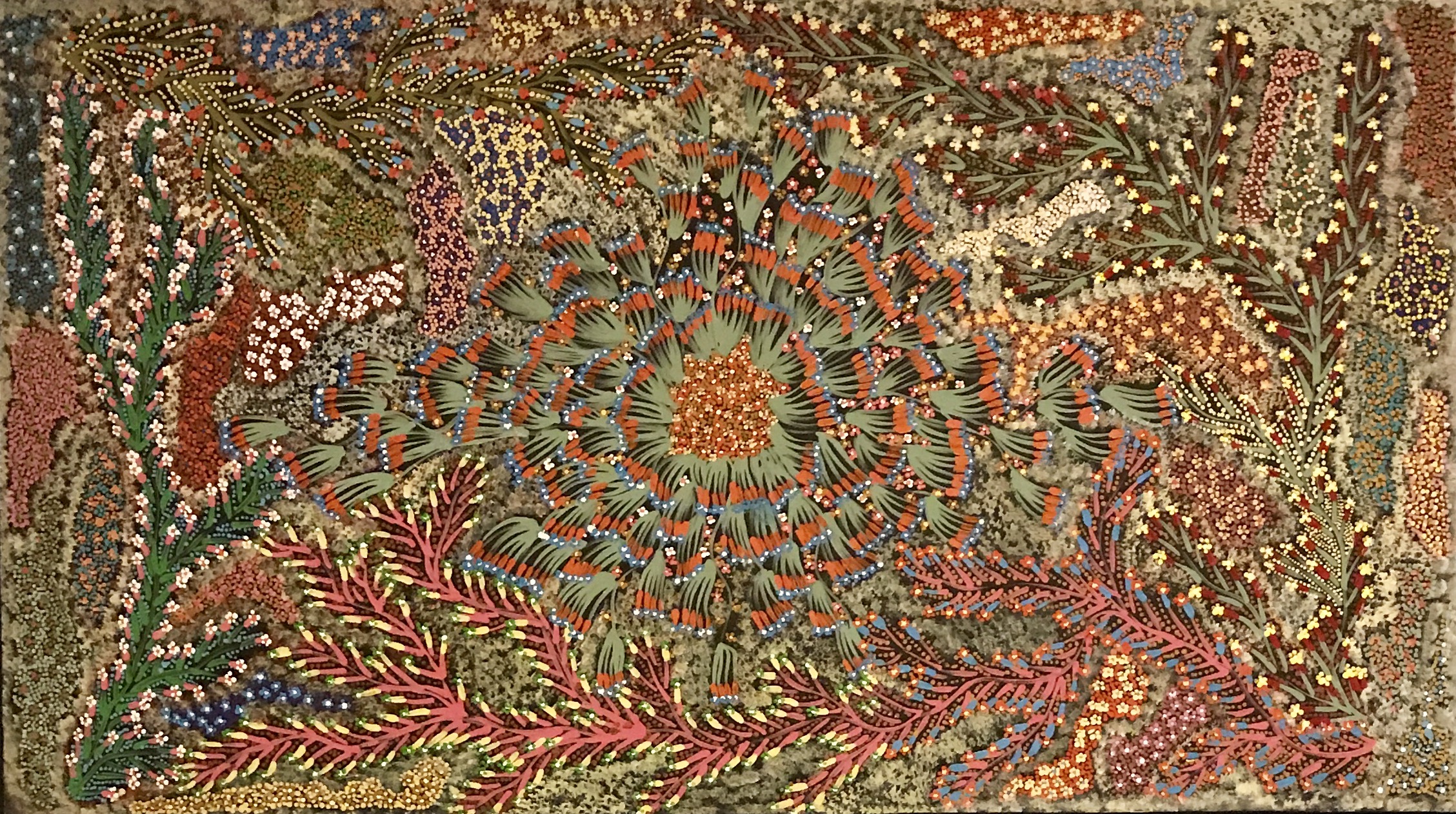 Bush Banana Dreaming 1995, acrylic on canvas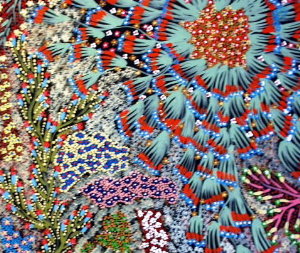 Enlargement of Bush Banana Dreaming