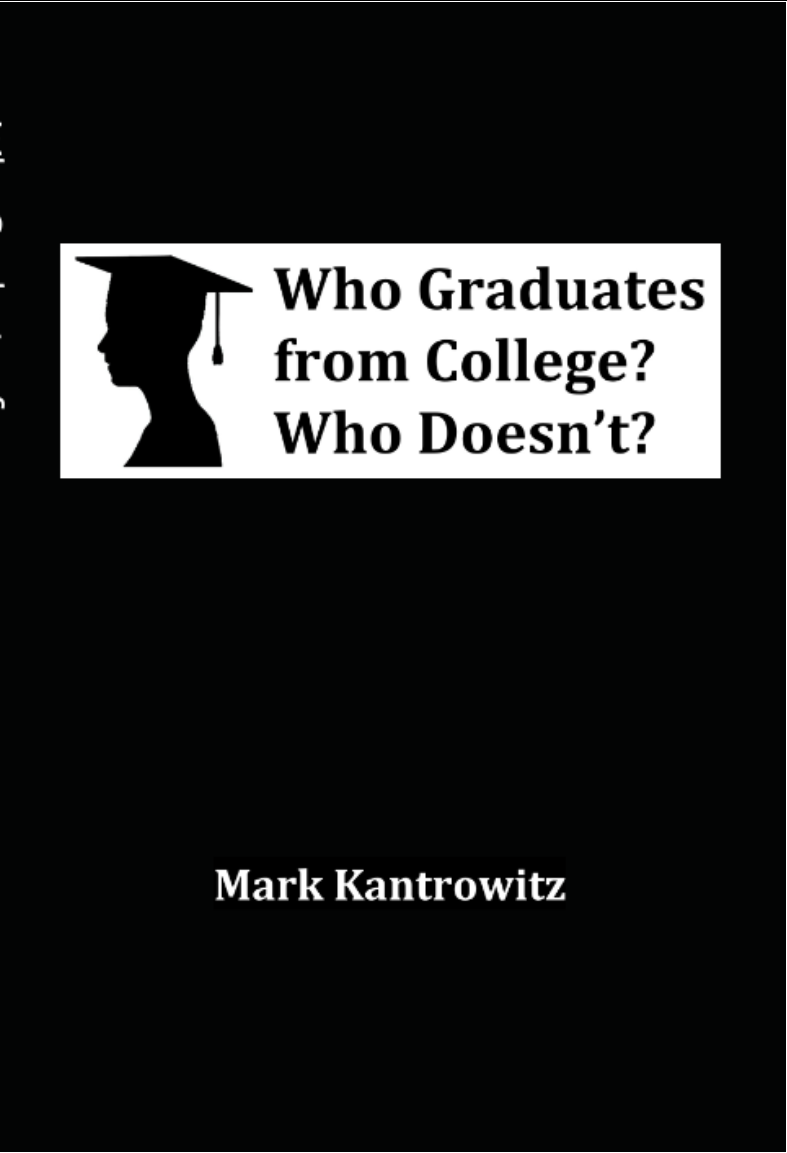 Available on Amazon.com in paperback, hardcover and Kindle formats
The United States has a higher education system that is the envy of the world. Its breadth, its diversity and its near-universal access are the engine that has propelled the United States to become the world's economic superpower.
Yet, it has a fundamental problem: More than half of students who enter the system leave with no credential to show for their investment in time and money. Often that money is borrowed, thus creating the double jeopardy where the student has debt but no degree to improve earning power.
More than one million students drop out of college every year. More than half of college students do not graduate on time. Three-quarters of college dropouts are first-generation college students and more than two-thirds are low-income students.
Fortunately, Mark Kantrowitz, one of the most renowned and accomplished thought leaders in the higher education space, has written a comprehensive analysis of the factors that affect college degree attainment. This book includes more than 700 tables and charts that identify the leaks in the kindergarten-to-college pipeline and provides parents and policymakers with the tools they need to help more students graduate from college.
Learn the answers to important questions, such as:
How do high school GPA, class rank and SAT/ACT test scores affect college graduation rates?
Does taking more advanced math classes in high school increase college graduation rates?
Are students who enroll part-time and work full-time less likely to graduate?<
Do independent students graduate at the same rate as dependent students?
Starting at a community college can reduce the cost of a Bachelor's degree. How does this affect college graduation rates?
Does taking a gap year or leave of absence improve college graduation rates?
Are students who live on campus more or less likely to graduate?
Are there any differences in the factors that affect graduation rates for Certificates, Associate's degrees and Bachelor's degrees?
The paperback edition has a black and white interior while the hardcover version has a color interior.